Artist Bios & Videos of this year's
2013 Arcadia Blues Festival
featured performers:
 Miss Blues & The Blue Notes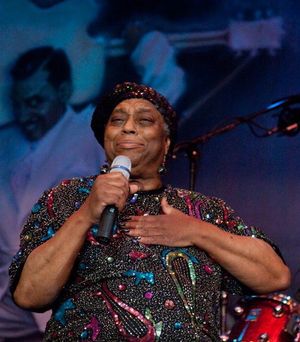 "Miss Blues was probably the most sincerely performed set of the long weekend that I witnessed. It was drenched in authenticity and performed with a passion that I haven't seen in years! These are the moments I cherish most about the King Biscuit." -- Dave Warford, Professional Freelance Music Reporter, "A Blues Travelogue: The King Biscuit Blues Festival 2007"
"Blues with attitude and lots of spice!"
Miss Blues is a living internationally known blues legend. Miss Blues and her band have played blues festivals and nightclubs all over the United States, Europe, and the world. She was inducted into the Oklahoma Blues Hall of Fame in 2004. In 2007, and 2009 Miss Blues was voted the Best Blues Band in Oklahoma and received a "Woody" award from the Oklahoma Gazette which noted that Miss Blues is "the state's first lady of the blues - all soul and she lets you know it! Belting out songs in a signature way that her many admirers have come to call the Texas Shout!" Miss Blues has been featured cover story in both the February 2000 and October 2007 issues of Southwest Blues Magazine. She has also been a featured artist at the 2007 Arkansas Heritage and Blues Festival (formerly known as the "King Biscuit Blues Festival"), in addition to headlining many other blues venues and festivals all over the United States and Europe. In 2010, Miss Blues shared the stage with B.B. King and Buddy Guy in Lampe, MO.
Miss Blues loves to cook her blues, adding all the sweet & smoky harmonies and spicy & sizzling lyrics you love, belted out with a vocal fire that can only come from within a soul that has truly lived through the worst of the rough times and being dirt poor to emerge as a teacher of souls, a feiry shout-style vocalist beyond compare, and a true world ambassador of the history and sound of the blues. It's hard to decide which tastes better - the smokin' hot blues shes serves up or her mouth watering down home cooking! As a blues lover, if you crave the real deal, you've just found it!
Miss Blues is the blues.
"I developed my signature style of singing from an incident that happened to my mom when I was three or four. She left my dad and moved us to Wellington, Texas, from Paris, Texas. He found us and broke in. He had a dirk knife and tried to kill my mother, but she grabbed the knife and broke it. Amazing Strength! I developed a primal scream crying out for and to all my sisters, who sometimes suffer in silence with no-good men folk…" - Dorothy Ellis, a.k.a. Miss Blues
 


Miss Cara Black & The Direct Connect Band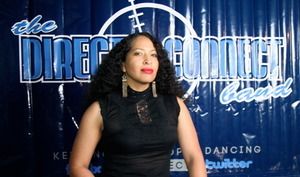 The Direct Connect Band is "Oklahoma City's Finest Keeping the People Dancing" Band!! The Direct Connect Band originated in 1999 from Chicago, Illinois and then found it's home in O'City in 2007 tearing up the music scene, now becoming the hardest working band in town.
Featured lead vocalist Cara Black is a native of Oklahoma City. She graduated from Douglass High School and attended the University of Oklahoma. She moved to Chicago, Ill. to pursue a musical career where she worked with several notable producers: Parker-Priest Productions; Eric "E-Smoove" Miller; and Frayne Lewis, son of jazz musician Ramsey Lewis. She was featured on BET's Home Jams with Sheri Carter as a part of the group ATTRACTION. In addition to her musical pursuits, Cara enjoyed a modeling career as well. She worked with Chicago Model and Talent Management, taught various classes at John Casablanca's Career and Modeling Center and was featured in Ebony magazine.

Cara moved to Long Island, NY to join the staff of Waveform 7 Productions as a songwriter and vocalist. She returned to Oklahoma City and in 2001 joined the staff of Perry Publishing and Broadcasting as the Affiliate Manager. In the fall of 2002 she became the producer of the Tom Joyner Morning Show, KRMP 1140 News Director, PSA Director and the Co-Host of the #1 syndicated talk show in the state of Oklahoma, The Open Mic. Cara was one of the voices of the Oklahoma Lottery Pick 3 and Cash Five drawings and appeared on camera as a Lottery Official. She is featured in various TV commercials, independant films and is frequently requested as a Voice-over talent. One of her proudest accomplishments is being part of the permanent exhibit at the Oklahoma Heritage Museum. Cara provides the narration for the John Hope Franklin and the Ada Lois Sipuel Fisher exhibits and Co-stars in the independent film, Bad To The Jones.

Currently, Cara is pursuing her first love, MUSIC. This project not only features her incredible vocal abilities, but also showcases her thought provoking song-writing skills as well. She currently performs with the bands: The New Jazz Experience and is one of the featured vocalists in the Motown Soul Revue with The 411 Band and The Direct Connect Band. She made her solo debut at The Charlie Christian International Jazz Festival in 2006 and has emceed the event every year since then. She opened for comedian, Mike Epps, performed on the FOX 25 Morning Show, The St. Louis Tap Festival, Static Holiday Sessions, The OKC Festival Of The Arts, OklaVison, Oklahoma Live, Soul On Fire The Muscial. Get prepared to join Cara on an amazing journey through music and a career that will stand the test of time.

The Direct Connect Band's bandleader is Darryl Ross.  An Alaskan native raised in Chicago, business owner of RoKeil Productions and CEO of The Direct Connect Band. He has been playing the bass guitar since he was 16 years old and the drums since he was 12 years old. Gospel music was his first love.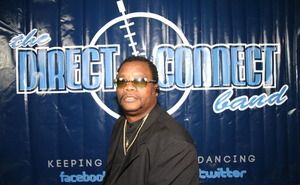 Trish & Debbie Henning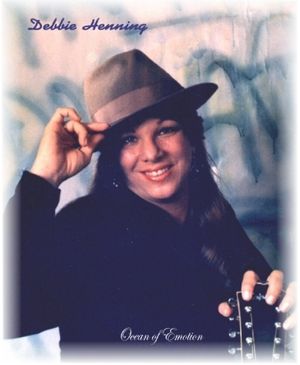 Debbie Henning began playing guitar at age 8 and performing professionally at 17. Her arrangements are all unique because she is self taught and learns songs from recordings. A regular at many of the longest standing festivals in the U.S. she has opened for James Peterson, Andrew Junior Boy Jones, Miss Blues and also Watermelon Slim.

A life long performer and recording artist, with 3 CDs and 23 original songs to her credit; her recordings are widely available at itunes, spotify and rhapsody.Debbie enjoys airplay on PBS radio as well as FM radio worldwide.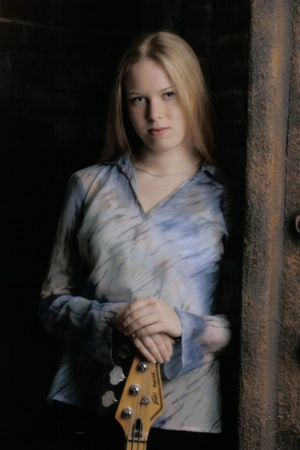 Trish Henning is a born music lover. She got her first guitar for Christmas at age 8, joined the school orchestra in 4th grade as a cellist, and also joined Putnam City Honor Chorus the same year. At age 12 she began singing professionally with her mother Debbie Henning. In high school she was involved with school musicals, orchestra, and the Silver Strings of Putnam City. She attended UCO with a full scholarship for cello. She has performed in a variety of ensembles from symphonies to rock bands, and is well versed in many genres of music.
 

"Hardluck Jim" Johnson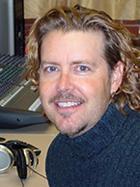 Jim Johnson, aka 'Hardluck', is perhaps best known as the long-time host of The Weekend Blues on KGOU. "It's hard to call it a LABOR… but it is a labor of love!", Jim says as he reflects on the thousands of accumulated hours he has dedicated to spinning roots & blues music on radio.

In addition to being a blues lover and DJ, he also "picks a little guitar" (as he puts it), and is currently involved in the band West Lake Drive. It is a project that began nearly two years ago when local singing sensation Sweet Brenda Severson tapped him to play guitar for a Valentine's Day showcase in Medicine Park (just off of the town's scenic West Lake Drive).

A bond was formed and that project quickly grew into a five-piece band that is quickly gaining ground in the central Oklahoma music scene.

Jim looks forward to once again channeling his inner 'mojo' as he opens this year's Arcadia Blues Fest. And, as a special treat, he is bringing his good friend and bandmate Sweet Brenda along "for the ride".

There performance will be one to remember... & will mark a great beginning to this historic festival.